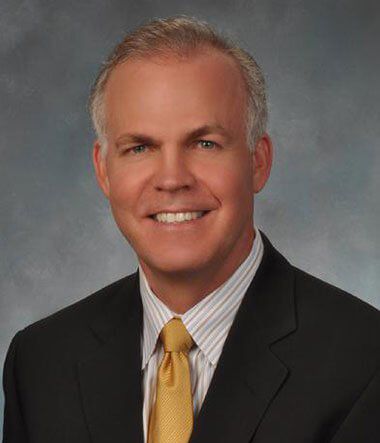 Since 1985, Mr. Robinson has represented individuals and businesses in Stockton and throughout the San Joaquin Valley in real estate matters, purchase and sales of businesses and other matters.
Mr. Robinson received his Bachelor of Arts degree from Brigham Young University and his Masters of Business Administration and Law Degree from the University of Utah. For more than 29 years, Mr. Robinson has helped businesses in the San Joaquin Valley prosper and succeed. From the inception of his law career, Mr. Robinson has devoted his attention to the complex network of statutory and common law rights and obligations that affect and impact California businesses. His knowledge and experience help him bring parties together to create contracts and business opportunities. He helps his clients find solutions and avoid the pitfalls that too often beset the business community.
Outside of the practice, Mr. Robinson has taught business law and real estate law. Additionally, he is committed to serving his community by serving in positions of leadership in his Church, the Boy Scouts of America and other community organizations. Mr. Robinson loves to spend time with his wife, his children, and his grandchildren.
Mr. Robinson is a member of the State Bar of California, is admitted to practice before various federal courts, and is a member of the San Joaquin County Bar Association. Mr. Robinson is an active member of the Stockton business community and serves the surrounding counties of Orange, San Joaquin, Stanislaus, Riverside, and San Diego.
BAR ADMISSIONS
EDUCATION
Juris Doctor - University of Utah

Master of Arts in Business Administration - University of Utah

Bachelor of Arts - Brigham Young University
COURSES TAUGHT
Business Law

Real Estate Law
PROFESSIONAL ORGANIZATIONS & MEMBERSHIPS
State Bar of California

San Joaquin County Bar Association

Boy Scouts of America

Religious Service